A 47.5 mm framed window system with vertically sliding sashes suitable for residential and low rise commercial applications.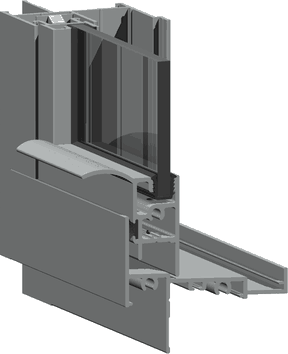 Types
Spring balance operation (independent sash operation)
Counter balance operation (sashes operate simultaneously)
Features
Product tested at the NATA Accredited G.James Testing Laboratory to 3000 Pascal (Pa.) structural, which exceeds N5 Classification.
150 or 450 Pascal water rated products
Die cast, cam-action catch with optional key lock.
Closed cell frame gaskets and nylon pile weather seals provide excellent weather resistance.
A full width handle designed into the profile of the internal sash rails.
Compatible with 131 Series couplers, adaptors and other framing accessories. Adaptation to 100 mm framing systems (ie. 245, 475 Series etc.) is achieved by combining 130-035 with 475-402.
Crimsafe, barrier and fly screens are accommodated within the perimeter frame.
Acoustic upgrades to a maximum STC 27 available.
A "by-passing" sash and unequal sash configurations possible. Restricted use applies, contact your G.James representative for further information.
Limitations
Accommodates up to 6.76 mm glass. Use 138 Series for double glazed requirements.
Due to the limited capacity of the 'spring' and 'counter balance' mechanisms, note the following maximum sash weights:

Spring Hung - 17 kg
Counter Balance - 20 kg

Maximum height of 2400 mm. For windows over 2100 mm high, a counter balance operation is recommended as the "reach" required to open and close the top sash, without the assistance of a counter-balance system, may cause inconvenience.
Maximum window size

Single Bay Spring balance - 1800 mm × 1210 mm (h × w) or 2100 mm × 910 mm (h × w)
Counter balance - 2400 mm × 1210 mm (h × w)
Some dimensions detailed above may be nominal.
Due to continual product development, G.James reserves the right to change, delete or add any information, section profiles, construction details and specifications relating to this product without notice
Specify This
To correctly specify this product, copy and paste this text block into your project documentation.
All windows shall be G.James 136 Series compliant with AS2047, glazed in accordance with AS1288 and installed to the manufacturers recommendations and details. All surface finishing shall be in accordance with AS1231 (Anodising) and/or AS3715 (Powder Coating).